Who are we
Experience
Our relationships are formed through sharing our knowledge and experience, and are built on trust. TradexFirm International is joined by senior Market Analysts who formerly worked at the Spanish Government at ICEX, Extenda, etc.
Management team
We have gradually grown over time and largely thanks to the merger in 2015, which gives greater human capital at TradexFirm International.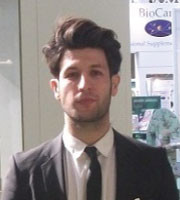 Bachelor of Economics and Bachelor in Business Administration & Management. Master in International Trade by the prestigious business school EOI in Seville, has many years experience in international business thanks to the essential qualifications and training received by Extenda (Andalusian Regional Government Body at London). He has worked in the Commercial Office of Business Development at the Chamber of Commerce of Spain in the UK, representing Spanish companies in England.
In Spain he worked for banks such as Sabadell-Atlantic, expanding his business knowledge and development in this large multinational company. Passionate, full of personality, he loves his work and business challenge, co-founded Tradex Consultancy UK to bring Spanish companies to success and significantly increase its annual turnover. Owner at TradexFirm International.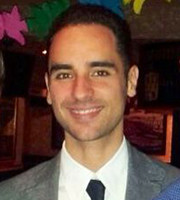 Degree in Business & Management Administration at Universidad of Malaga, has an Executive Master in Banking and Financial Advisory business, while achieving the prestigious certificate in 2011 EFATM (European financial Advisor) granted by €FPA Spain. Since November 2012 working in London for US multinational DFC Global Corp, thanks to their hard work, gets promoted to the position  Office Manager, directing through one of its centers recently opened in its ambitious project expansion in Spain.
Earlier in Spain he worked for banks such as BBVA and Unicaja, being linked to the latter about 3 years and reaching the position of Sales Manager in one of its centers of higher turnover. Jesus is a proactive professional, loving new challenges, aimed at achieving goals and whose greatest concern is the ever achieve excellence for their customers. Cofounder at Tradex Consultancy UK.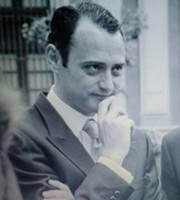 Ignacio Laffitte es Licenciado en Administración y Dirección de Empresas por la Universidad de Sevilla y cuenta con formación de postgrado en Comercio Internacional.
Ignacio comenzó su andadura profesional a través de la Auditoría de Cuentas, dónde no sólo llegó a dirigir un equipo para revisión de las Cuentas Anuales de diferentes empresas, sino además ser la persona responsable ante los socios de su firma en diferentes "Due Diligence" y Concursos de Acreedores. Esto le ha reportado un perfil analítico y disciplinado. No obstante, y del mismo modo que Alfonso, la carrera profesional de Ignacio continuó en la banca privada, que complementó su perfil además de analítico, comercial. Este perfil en su conjunto le confiere de una capacidad para afrontar los retos que se le presentan y superarlos con éxito.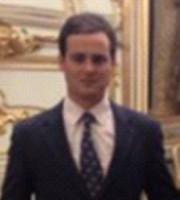 ALFONSO GARCIA - VALDECASAS
Alfonso es Licenciado en Economía por la Universidad de Navarra.
Comenzó su carrera profesional en SAFEI 1 año, actualmente Inversis, una sociedad de valores como especialista en trading. Más tarde fichó por Deloitte 1 año, donde ejerció de auditor de cuentas de empresas energéticas y tecnológicas. Volvió a fichar por banca privada como Asesor de Estrategia Patrimonial, relación y trato con los clientes de Banca Privada en BNP Paribas Fortis 5 años.
Certificado EFPA.
Esta experiencia le ha valido para conocer el tejido empresarial de Andalucía y a sus principales empresarios.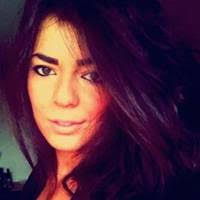 Graduate in Marketing & Communication at International Institute Polimoda in Florence. She started to develop her experience in New York through an internship in Marketing for a leather showroom surrounded by other smaller opportunities: working as sales assistant b2b in a jewellery trade; as a head receptionist in couple of high-end restaurants, etc. During her studies, she has been travelling around to complete her education as in Spain to learn the language, in Helsinki for an internship as sales assistant and visual merchandiser at Adidas, in Paris working for Armani and London, where she lives actually.
Strong personality, ambitious, possesses excellent interpersonal skills as a proper Italian and communication and negotiation skills. Her philosophy is :
"Where there's a will, there's a way".